Cert III in Individual Support (Aged Care)
Date Listed: 22 February 2018
---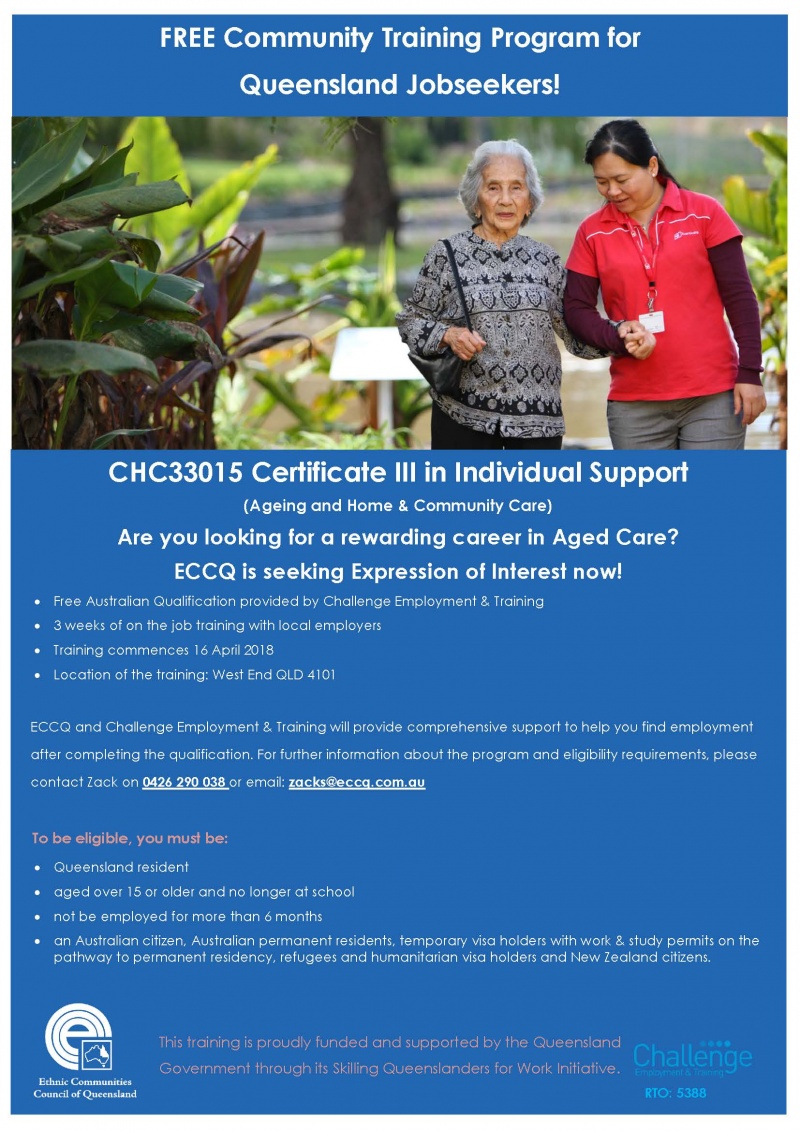 FREE Community Training Program for
Queensland Jobseekers!
CHC33015 Certificate III in Individual Support
(Ageing and Home & Community Care)
Are you looking for a rewarding career in Aged Care?
ECCQ is seeking Expression of Interest now!
Free Australian Qualification provided by Challenge Employment & Training; 3 weeks of on the job training with local employers
Training commences 16 April 2018; Location of the training: West End QLD 4101
ECCQ and Challenge Employment & Training will provide comprehensive support to help you find employment after completing the qualification. For further information about the program and eligibility requirements, please contact Zack on 0426 290 038 or email: zacks@eccq.com.au
To be eligible, you must be:
Queensland resident
aged over 15 or older and no longer at school
not be employed for more than 6 months
an Australian citizen, Australian permanent residents, temporary visa holders with work & study permits on the pathway to permanent residency, refugees and humanitarian visa holders and New Zealand citizens.
This training is proudly funded and supported by the Queensland
Government through its Skilling Queenslanders for Work Initiative.
zacks@eccq.com.au